If you've got a Shopify e-commerce store think about this for a moment. According to Salesforce, 51% of consumers expect that companies will anticipate their needs before they make contact. That's an extremely influential statistic. One that shows personalisation should really be made a priority in your digital strategies, especially as technology advances.
Think Spotify, it knows what music you want to listen to.
Think Netflix, it knows what movies you want to watch.
Think Airbnb, it knows where you want to holiday next before you do.
The possibilities of personalisation campaigns are endless. A CRO Agency would typically test a range of personalisation strategies as part of their conversion optimisation program using CRO Software. This is best practice to identify what moves the needle before committing to permanent personalisation features or technology.
Personalisation in the sporting industry
Personalisation can be setup to display landing pages relevant to a particular user. This can be notably helpful in a number of different industries. However, lets use the sporting industry as an example. Say there is an eCommerce website selling sporting goods, why show a user cricket items, if they are always looking at mountains bikes when they visit the website.
Instead, a landing page can be setup displaying mountain bikes, so that when this user returns to the website, they are presented with a hero image of a mountain bike, taking them specifically to want they want to look at.
This may sound hard to manage, but this can be simply organised by developing a landing page per each category on the website.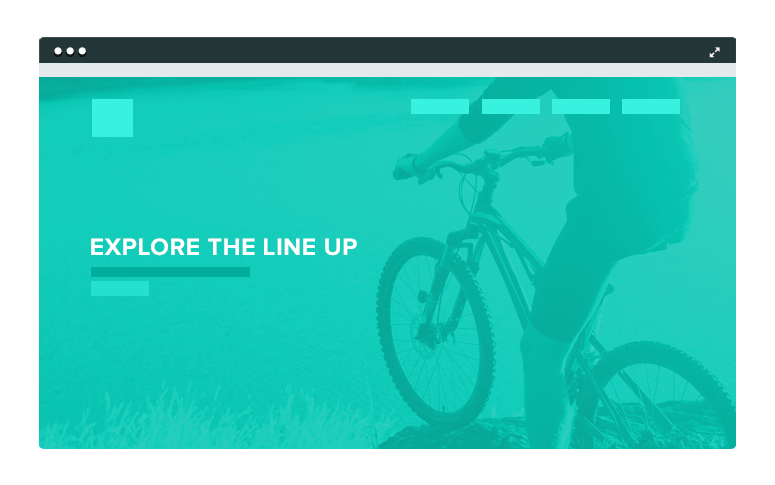 Personalisation can be taken a step further to really surprise users! If this is the third or fourth time the user has returned to the website, personalised messaging can be displayed to them.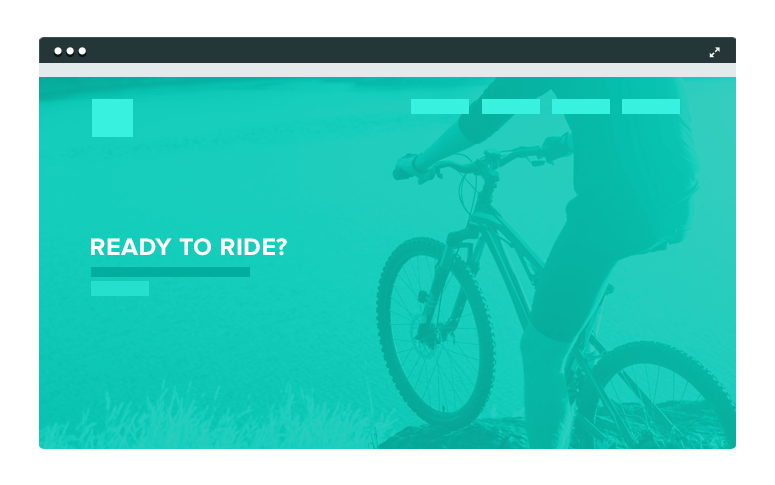 Notice how the messaging changed from "EXPLORE THE LINE UP", where the user is encouraged to browse mountain bike products, to "READY TO RIDE?", where the user is now encouraged to go ahead with their mountain bike purchase.
A strong statistic from Marketing Insider Group shares that 78% of internet users said personally relevant content from brands increases their purchase intent.
Personalisation in the beauty industry
Have you ever returned to an online eCommerce store and wished your last purchase was there waiting for you to purchase again, saving you a click and a few steps? With personalisation tools, this wish can become a reality!
There are a few ways this can be done:
Present the user with a number of recommended items when they return to the website.
Present the user with their last purchase(s), plus a number of items related to those products. This can also be a great way to upsell new products that have been introduced to the website.
Setup a workflow for a few months after a purchase has been made, reminding the user with an email their product may be running low and it's time to stock up. This is great way to encourage further sales, especially if there is an offer on the item at the time.

Delighting your customers in this way will keep them coming back to you. Marketo tell us, 79% of consumers are only likely to engage with an offer if it has been personalised to reflect previous interactions the consumer has had with the brand.
Have you noticed?
Have you noticed personalisation on our website yet? On your first visit to our website, you would have been presented with our messaging below.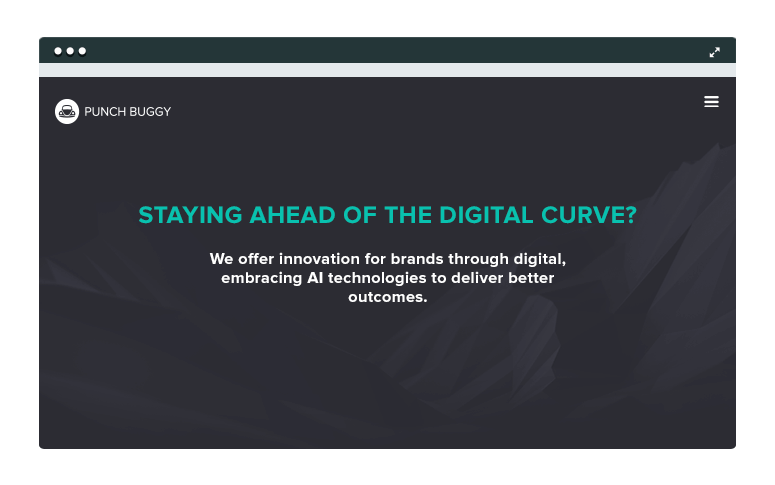 On your second visit, you're welcomed with a personalised message, noticing you're back and a prompt to get in touch with us if you'd like to chat!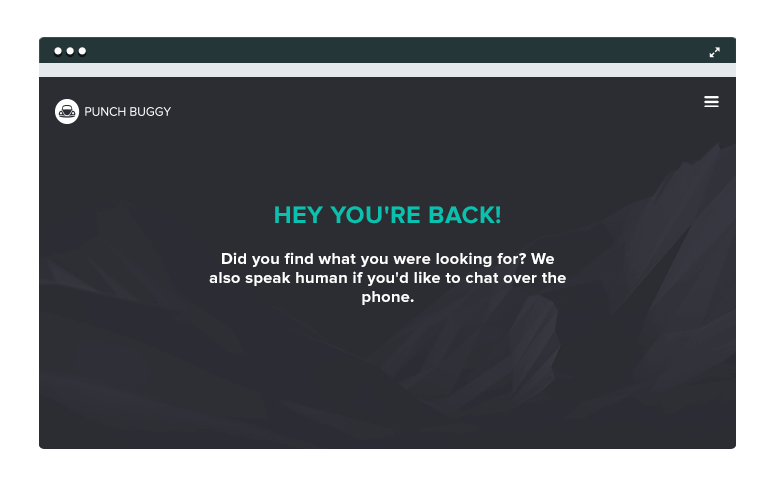 Adopting personalisaton
Personalisation on your own website can be just as simple, or more advanced, depending on your business strategies and goals. With the increasing number of companies adopting this technology, personalisation is the natural progression and is not something to be overlooked.
Don't forget you're not just limited to website content and landing pages. You can actually personalise most of your marketing campaigns including e-newsletters, Google ads and social media ads.