Gear Supply Australia
Custom Shopify E-commerce Store Design
The client
Gear Supply was founded solely on the passion for great gear, to help people get outdoors more often. Durable, sustainable and high-tech. Gear Supply finds the best gear from around the world and brings it to you.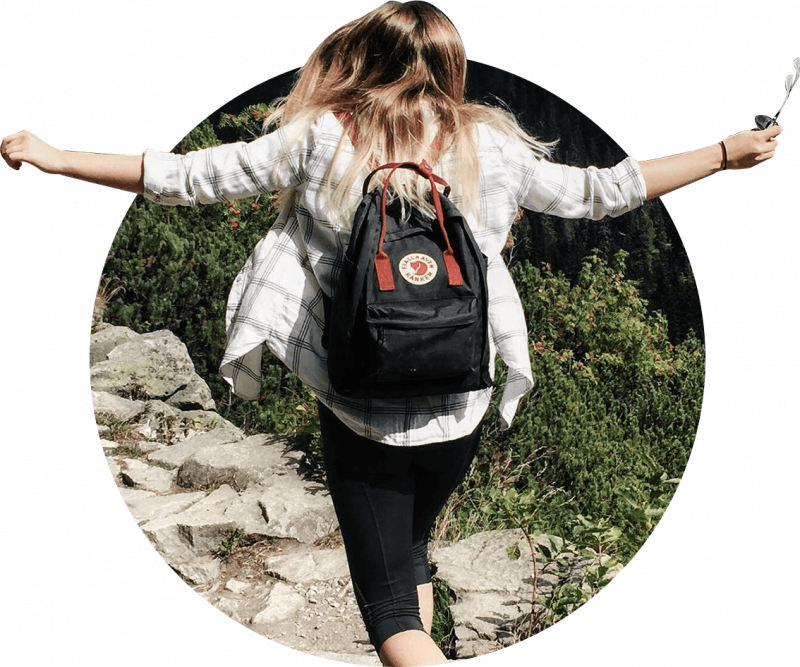 The brief
Gear Supply is owned and operated by Zen Imports Australia, an importer of over 25+ major global brands including Fjällräven, Leatherman, Klean Kanteen and Ledlenser to name a few.

Gear Supply had an outdated 10 year old e-commerce website, that had a clunky design with not a lot of thought or strategy around the customer journeys and lacked the modern features you'd expect on a transactional site.
We worked closely with Gear Supply through a number of surveys and workshops to better understand their business model and expand their buyer personas.
Using the qualitative insights we'd collected we crafted a high converting e-commerce design, and developed a custom Shopify e-commerce store theme that would create an e-commerce ecosystem to take their brands to the next level.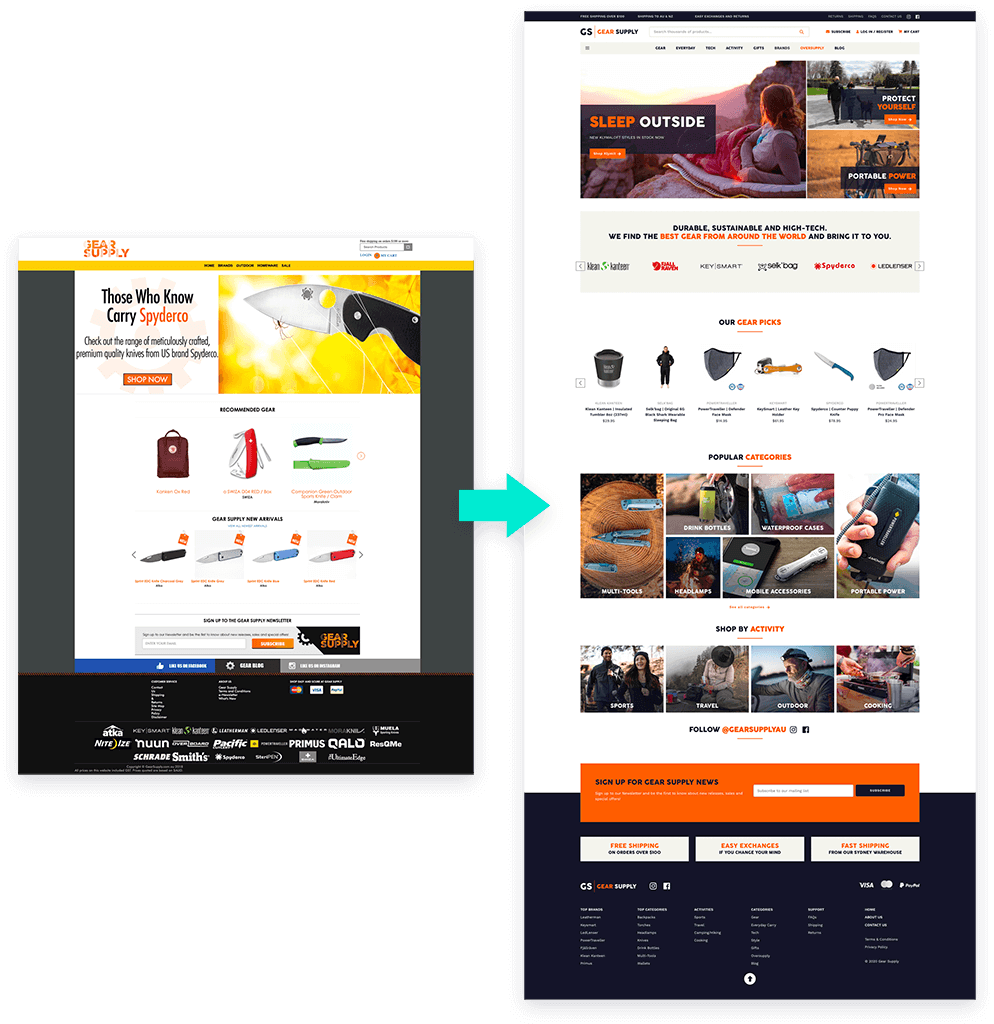 E-commerce design strategy
Sophisticated UX Design
Designed from the ground up with User Experience (UX) and Conversion Rate Optimisation (CRO) in mind, the new Gear Supply website was designed to make it easy for any user to find what they are after and reduce friction to conversion. Using personas to map out user journeys helped us create clear pathways through a new content structure. Gear Supply's new branding was then applied giving the site a clean, minimal aesthetic while still retaining the personality of the brand.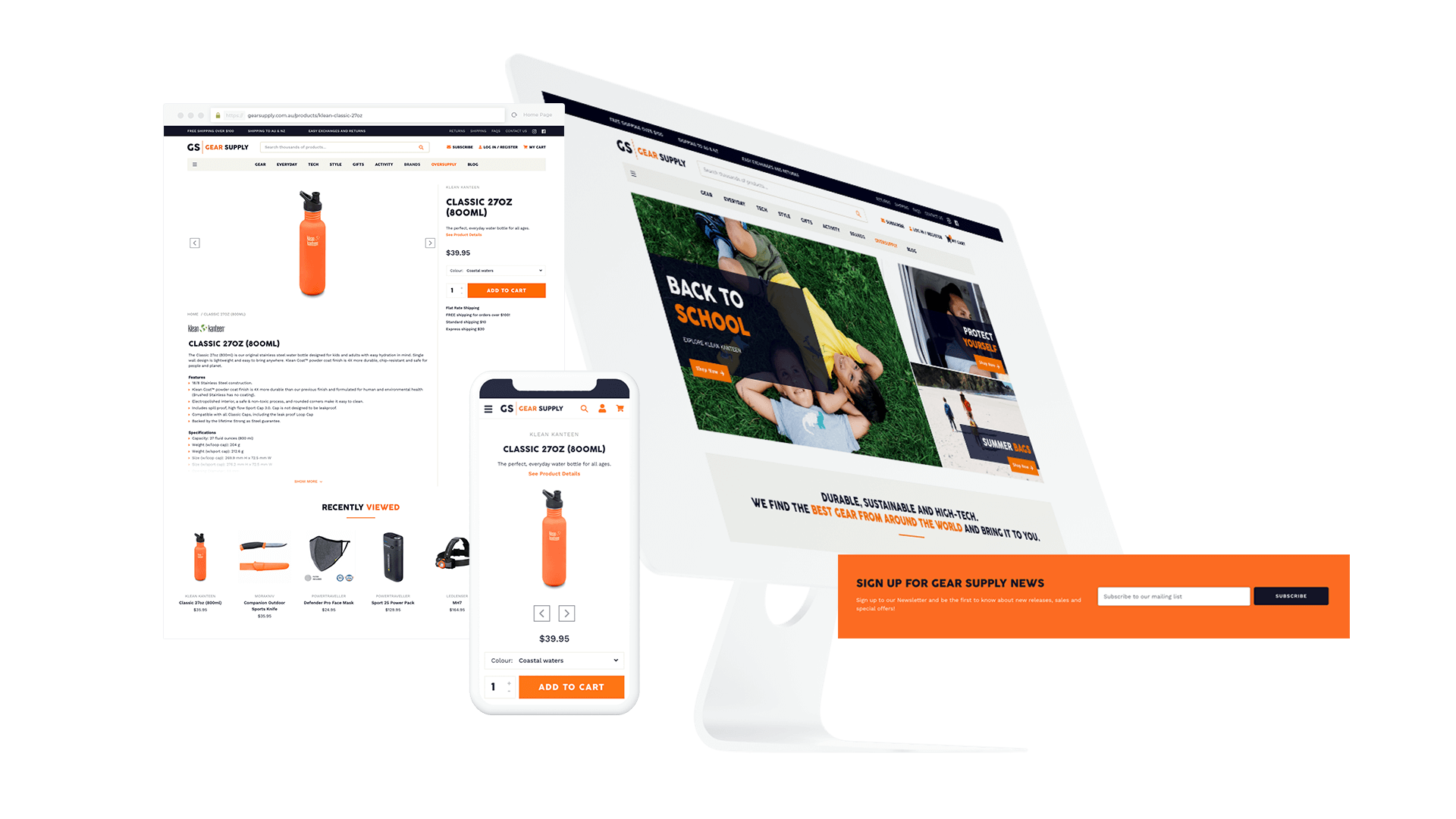 Thoughtful features
Enhancing the customer journey
Several features were also included to help customers fulfil their journeys.
Many customers visiting the site are buying gifts for a partner, family or friend. Not only does Gear Supply have a curated category for gifts, but we included an easy way to search for the perfect gift right from the home page.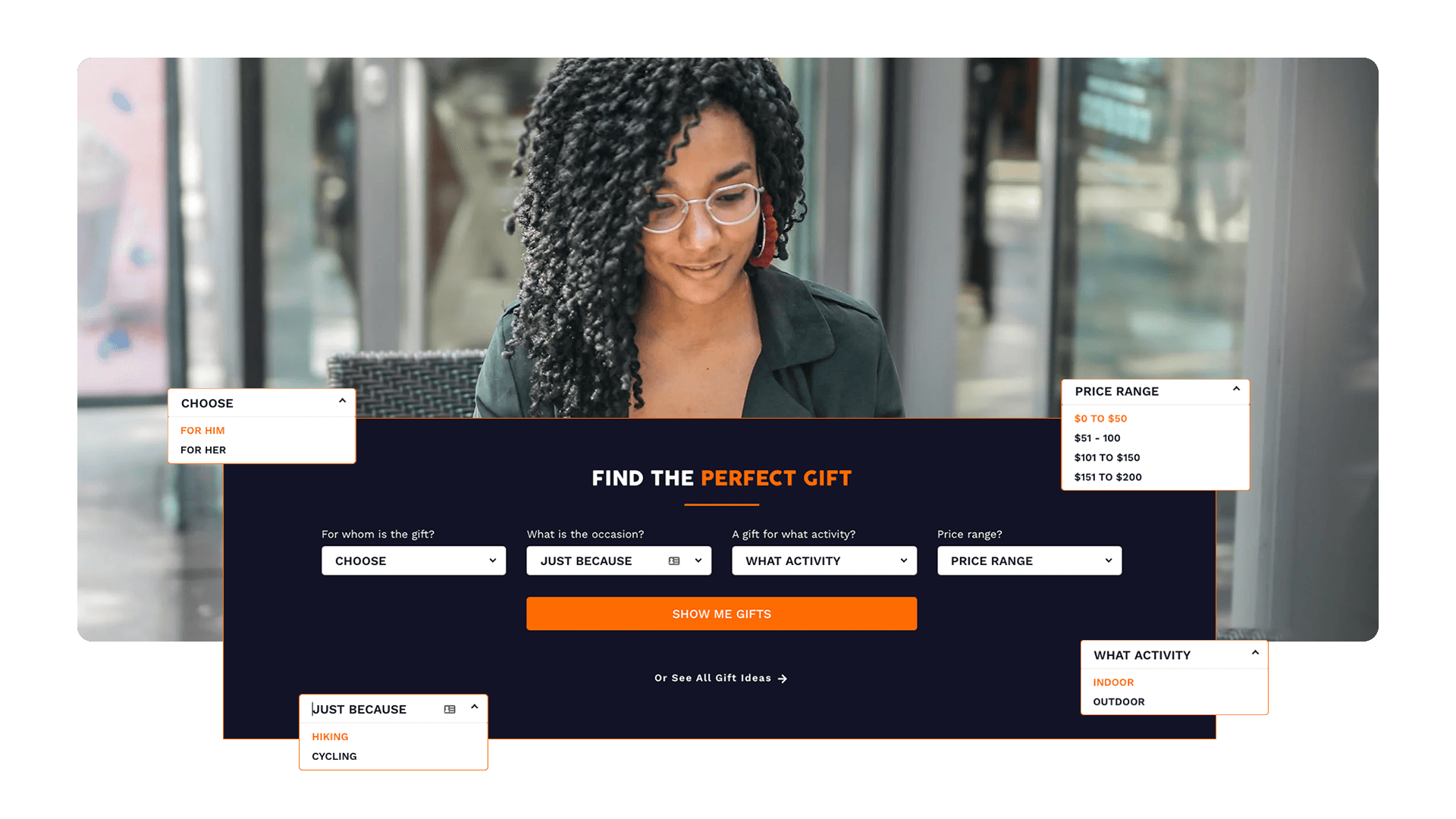 Mega menus are a fantastic visual way for customers to navigate the site. We designed beautiful Mega Menus with visuals to further enhance the UX, as well as promotional areas to help CRO.

Easily Customisable
Flexible content management
Developing Gear Supply's custom Shopify theme in-house meant we could make it easy for them to update and maintain complex and custom content modules through the back end.