eCommerce Marketing Agency Sydney
Don't settle for templated strategies. Get a hand-crafted digital pathway to sustainable business.
12 years of being uniquely positioned working in collaboration with eCommerce retailers, we understand firsthand the operational pain points, common barriers to growth and what it takes to truly bring a brand's vision to life.
Our Approach
Optimising the complete eCommerce customer journey.
Paid Advertising
Amplify your campaigns with PPC advertising on Google Ads and Social Channels. Optimised by Google Certified Partners specialising in direct response, brand awareness and retargeting campaigns.
Inbound marketing
Attract visitors to your website with valuable content using an inbound methodology. Strategically target your ideal personas at every step of the buyers journey, leading them further into the conversion funnel.
Conversion rate optimisation (CRO)
Run on best of breed conversion optimisation software, we craft data driven ideas optimised for improved user experience, conversions and revenue so we can constantly evolve and grow your digital campaigns.
Reporting and analytics
Understand the success of your online campaigns by analysing their results and performance metrics. Track your users digital footprints, exploring and acting on the statistical data along the way.
Increased e-commerce conversion rate by 26.26%
Increased transactions by 65.40%
Increased revenue by 70.86%
Read the Growth Results
Increased car service enquiries by 450%

Reduced cost per acquisition by 52.4%

Progressive growth strategy client since 2013
Read the Case Study
eCommerce Marketing
Be where your customers are.
Reach them
Get your brand exposed at every digital touch point, whether it be the Google advertising network, social media platforms, blog articles or emails.
Attract them
Be irresistible, have your brand attract customers with creative content and offers, that target each stage of the customers journey to purchase.
Track them
Know where your customers are, what they are doing and where they went, then retarget them with personalised strategies.
Google Advertising
Google Ads campaigns
Google make an average of 3 changes a day to the Google Ads platform and most businesses fail to utilise all of the powerful features it has to offer.
The biggest secret in our toolbox is leveraging what others aren't.
Get your campaigns fully optimised using the latest features and capabilities of Google Ads.
Social Advertising
Social media campaigns
You'll get personalised and targeted strategies that reach your ideal customers on the specific channels they are present such as Facebook. Bring your brand to life with inspiring content that's persuasively designed to attract!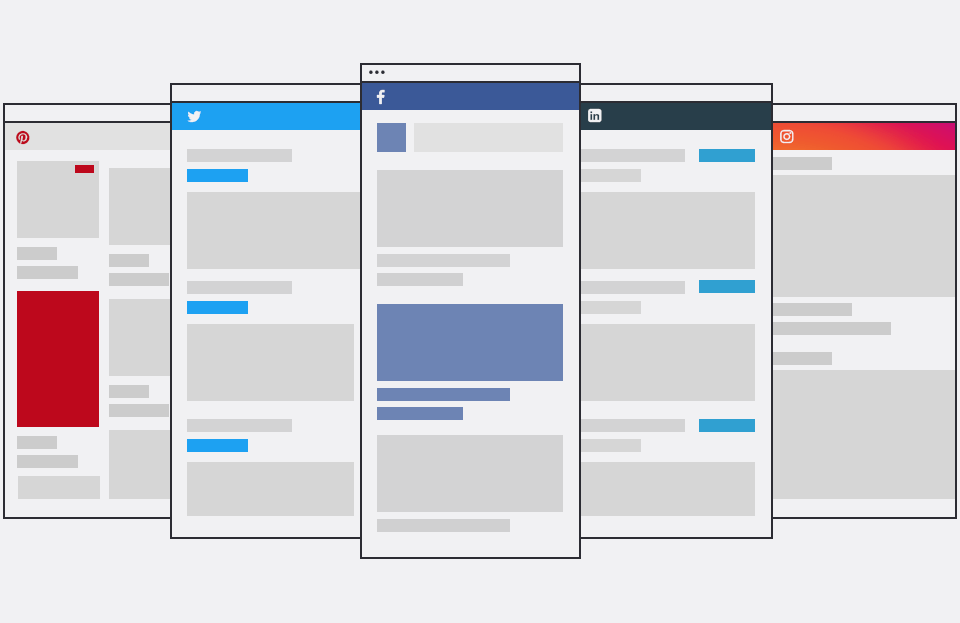 Reporting & Analytics
A love for data
Be filled with crucial insight into your customer journeys, how they interact and behave online and where your funnel leaks lie.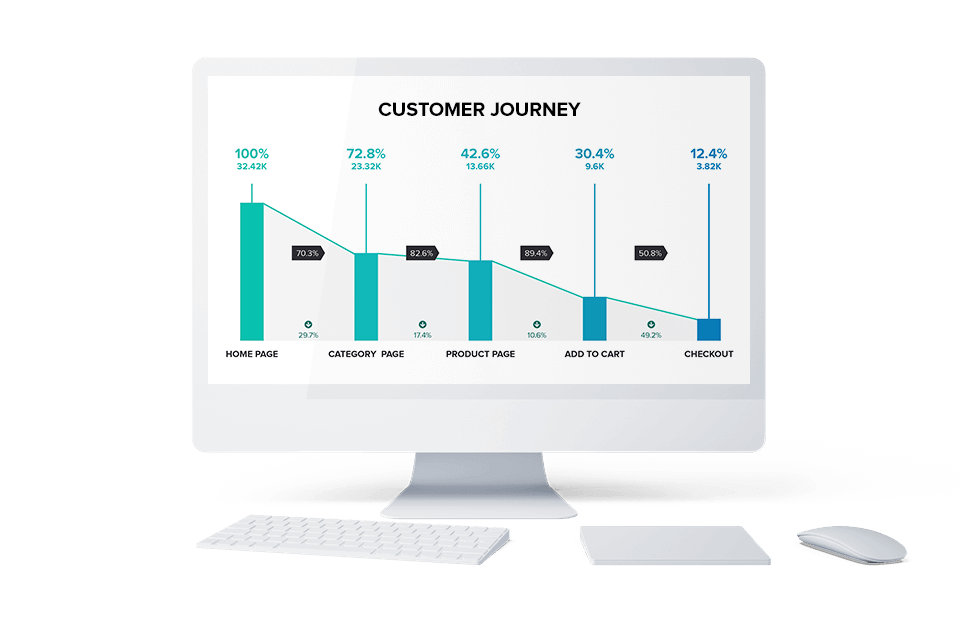 Success is just the start
Don't settle for anything but clarity. Our team of competitive digital enthusiast are hungry for results and packed with ideas armed to take your campaigns to new heights.
Have your campaigns continuously improved by a dedicated eCommerce marketing agency, and receive collaboration to evolve your broader marketing strategy to grow your business, ensuring you are always a step ahead of your competitors.
Expertise
See what else we can do.