THE BLOCK SHOP
A high-end product market place for beautiful homewares.
The client
The Block Shop offers a high-end product market place for retailers who sell beautiful homewares including made to order items and items featured on the NineMSN T.V. show The Block.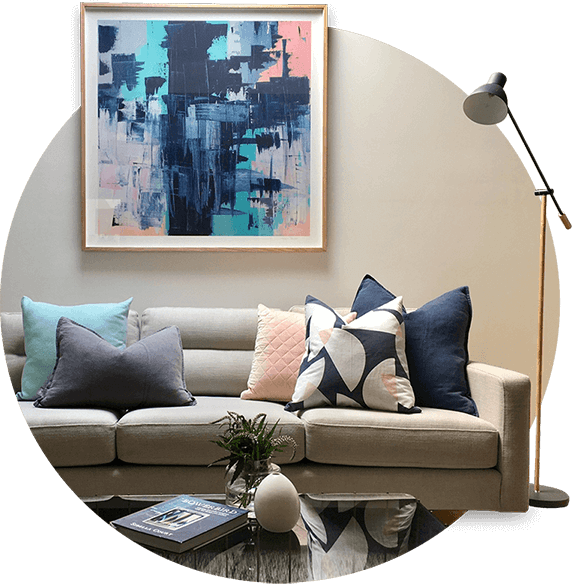 The challenges
The new website needed to account for the high levels of traffic experienced during each season of The Block. It needed to be easy to navigate and offer a seamless experience for users navigating through the large quantities of products.
With each retailer uploading and managing their own products, every aspect had to be custom so they could set their own prices, discounts and shipping rates.
How we did it
The solutions
Strategic page filters
Shop products pages have been tailored to have the ability to be easily filtered, offering a clean layout and visual direction. This offers seamless navigation for the user, delivering a positive experience. 
Third-party integrations
The website seamlessly integrates with various third-parties to get the best of both worlds. This includes marketing automation, analytics and CRM systems.
Analytics and tracking
Customer flows are tracked using Enhanced Google Analytics. This data is collected to ensure an optimal user experience is continuously being delivered.
Express Payments
Integrations were created with the latest payment gateways including ZipPay and PayPal Express Checkout. This ensures customers can checkout swiftly and easily, encouraging them to return.
Data driven custom design
The design and development of The Block Shop website was based on providing the ultimate user experience. This was achieved by analysing existing user flows on the website and the steps taken leading up to a purchase.
We knew the layout had to be sleek, tidy and display great product imagery to ensure users would stay on the website and continue exploring the products.
If the products shine, the customers will buy.
Custom product features
The website allows for custom product features where related products are shown to tie back in with a blog article or product.
"Shop The Look" features relevant products seen in a news article.
"You Might Also Like" features relevant products, showing the user how they could bundle and match a selection of products in the same room.
The results
The website offers a fresh, immaculate digital presence with a harmonious and convenient user experience.
Every section of the website is written with speed and usability in mind to account for the large volume of traffic experienced.
The CMS allows for vendors to login to the site and create their own products, upload their own images, and set their own custom pricing.
"Punch Buggy are delightful to deal with and their highly knowledgeable team has helped us take The Block Shop website to the next level. They're always very responsive to any issues and easy to contact whenever we need assistance." Nick Garland Site Architect - The Block Shop