FOREST HILL CHASE SHOPPING CENTRE
Delighting online with a focus on convenience.
The client
Forest Hill Chase is a major retail shopping centre located in Melbourne. The centre is home to over 200 stores. Forest Hill Chase first opened in 1964 and is now owned by The Blackstone Group.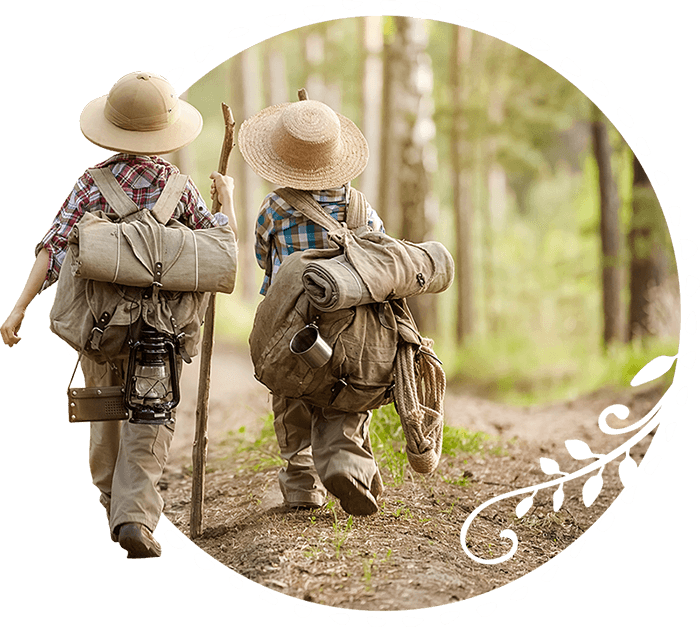 The challenges
We were tasked with creating a new and improved website for Forest Hill Chase with user experience and innovation at the forefront of mind. Being a shopping centre, the main goal was to generate foot traffic to the centre but we were to also find a way to start the experience to delight online with a focus on convenience.
How we did it
The strategy
Mobile first design
Using a data driven approach to the design, we knew that visitors of website from mobile devices was in the high 70% of users. Knowing this information we designed the website using a mobile first methodology. The website is fully mobile responsive, meaning it automatically adapts to any device screen size whether it be mobile, tablet or desktop. All designs and content decisions were made and optimised for visitors viewing the website on a mobile device as the primary user experience focus.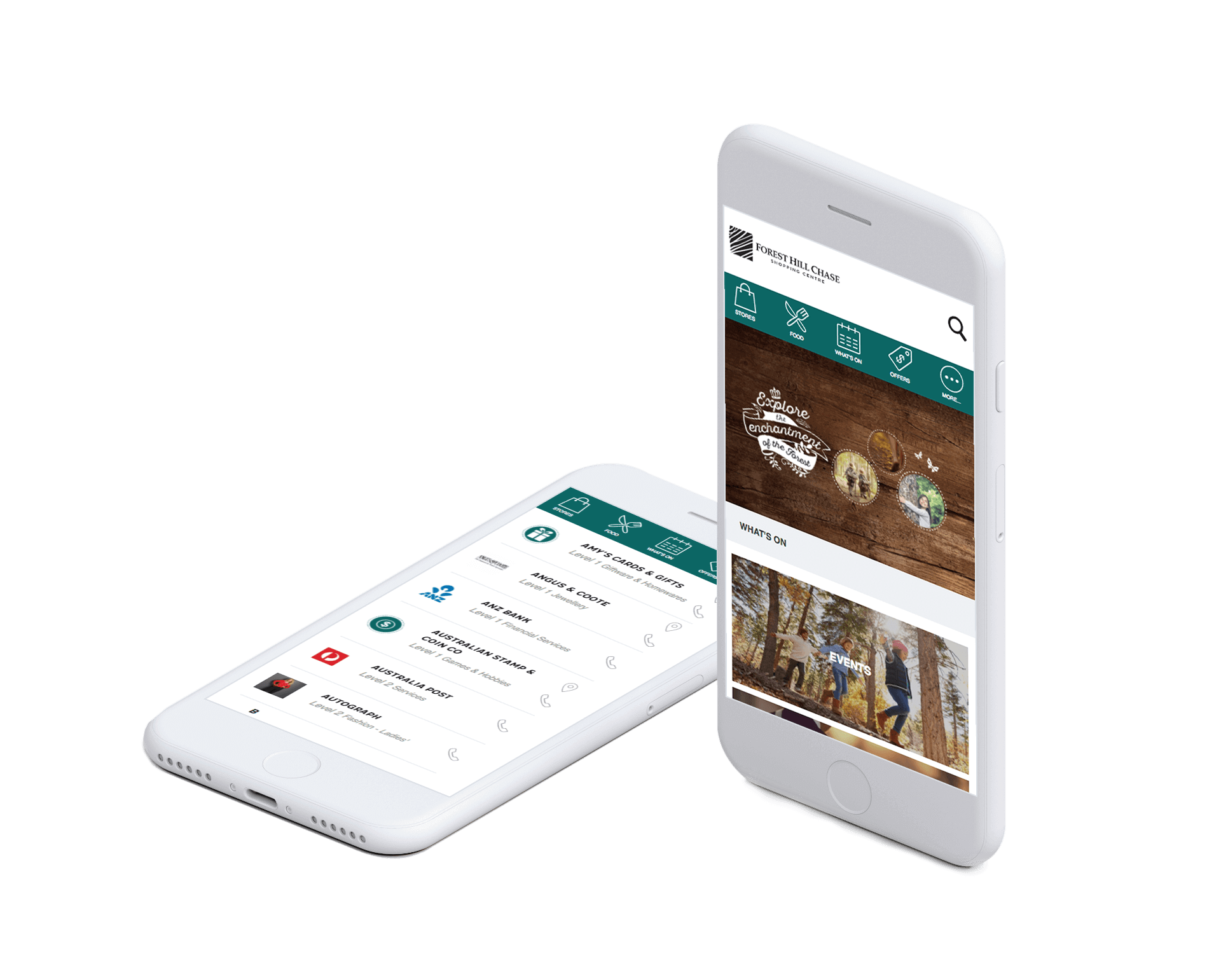 Personalised content
Time of day personalised content was implemented to give accurate real time information to the user in relation to centre and store opening times, keeping the website interesting whilst also delivering the visitor the information they need, when they need it.

Content is set up with early morning hours and the stores that are open at that time.
"We're open early! Grab your morning coffee here".
Real time cinema information
To achieve outcomes of convenience and user-centric experiences, we used the Hoyts API (application programing interface) to feed real time movie information of the cinemas current screenings at Hoyts Forest Hill Chase.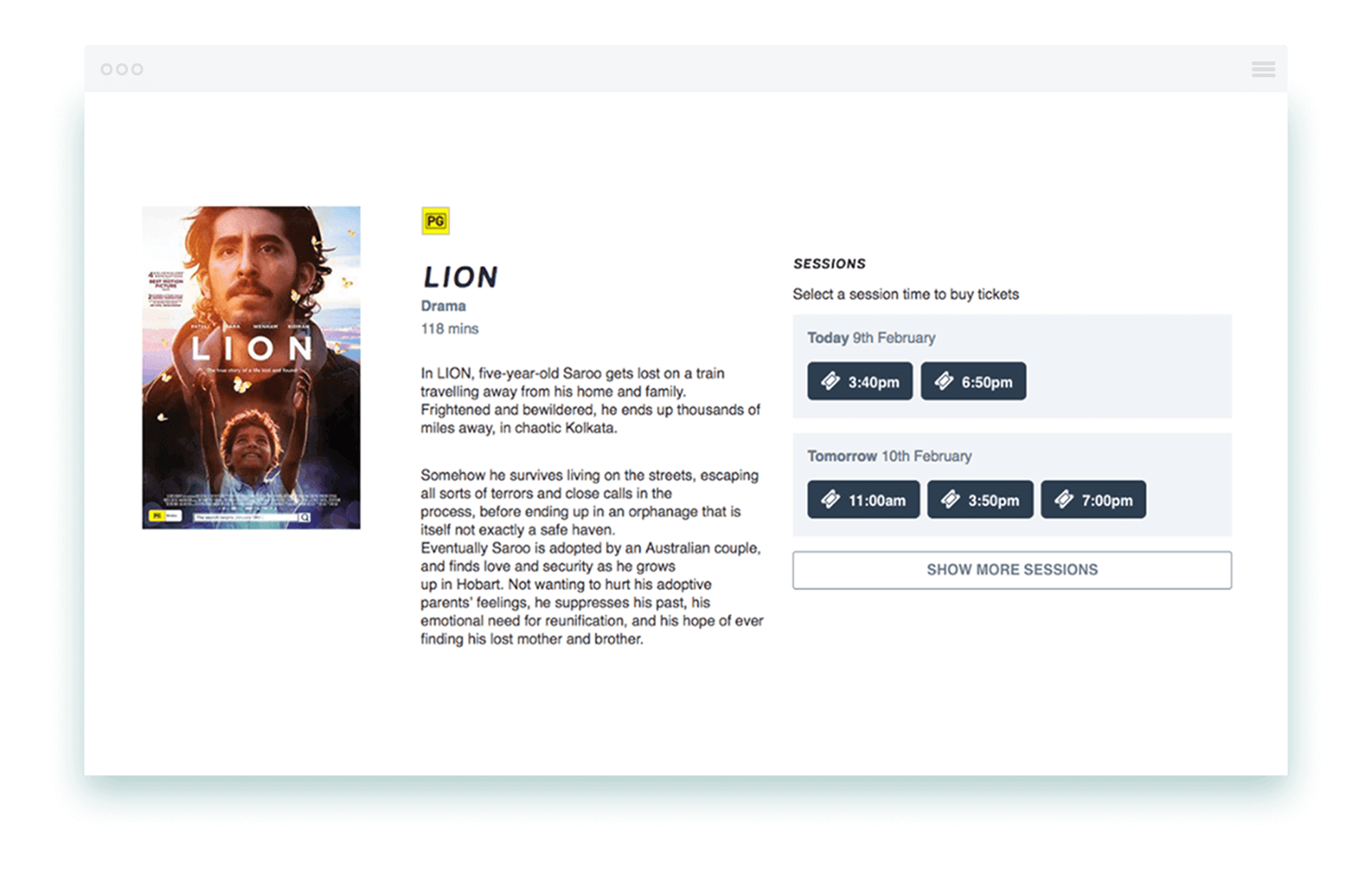 Integrated mapping system
Using the Micello API, we integrated accurate centre map data for the Forest Hill Chase centre stores, allowing visitors to plan their next trip to the centre and identifying the closest car park to their stores of choice.
Branded social feed
We integrated an Instagram feed to match the website and centre branding using the Instagram API, along with the integration of a custom social feed aggregator blending approved social content from multiple social sources to be displayed on the website.
CMS
Using ExpressionEngine as the content management system, we made the custom website content manageable enabling centre marketing managers and assistants to update every part of website content with ease.
The results
A highly innovative and dynamic website that knows what the visitor wants and personalises their experience based on the day of the week and time of day. It uses conversational messaging to guide the visitors to the most relevant content to help convenience them, along with giving inspiration and ideas for a delightful shopping experience.