BAOBAG
Revitalised digital presence for the Great Australian Mothers' Group.
The client
Baobag gift new mothers with a reusable calico bag, filled with comforting and useful products to nurture them through their parenting journey.
Baobag stands to echo the properties of the Baobab tree, being its generous spirit and life-giving properties. It is a bag designed for care.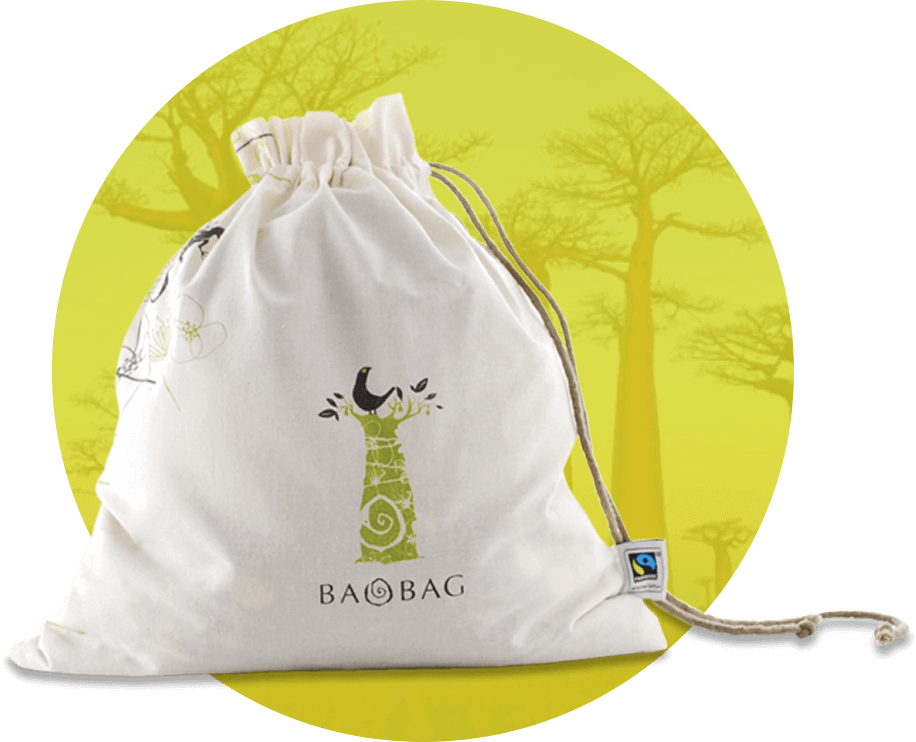 How we did it
The strategy
Website audit
A comprehensive audit was carried out on the exisiting Baobag website. This was done to understand current user behaviour, allowing us to discover how they were navigating the website, the buyer journey they were taking as well as what information they were looking for.
Storyboarding and wireframes
We used a collaborative approach when creating the storyboards and wireframes. Meeting with the Baobag team, we visualised the new website architecture, mapped out the strategy and visual design, ensuring the website would be easy to navigate for tired mums.
Functional and user friendly
We knew the new website had to be engaging, whilst also being functional and user friendly. It was imperative potential customers could navigate the website with ease, as Baobag's ideal personas would be time poor.
Third party integrations
A range of integrations with third party software providers such as Xero, Survey Monkey and FileMaker was developed to connect their data to the website and keep everything communicating in real-time.
A beautifully elegant web design crafted to truly match Baobag's unique branding.
Engaging design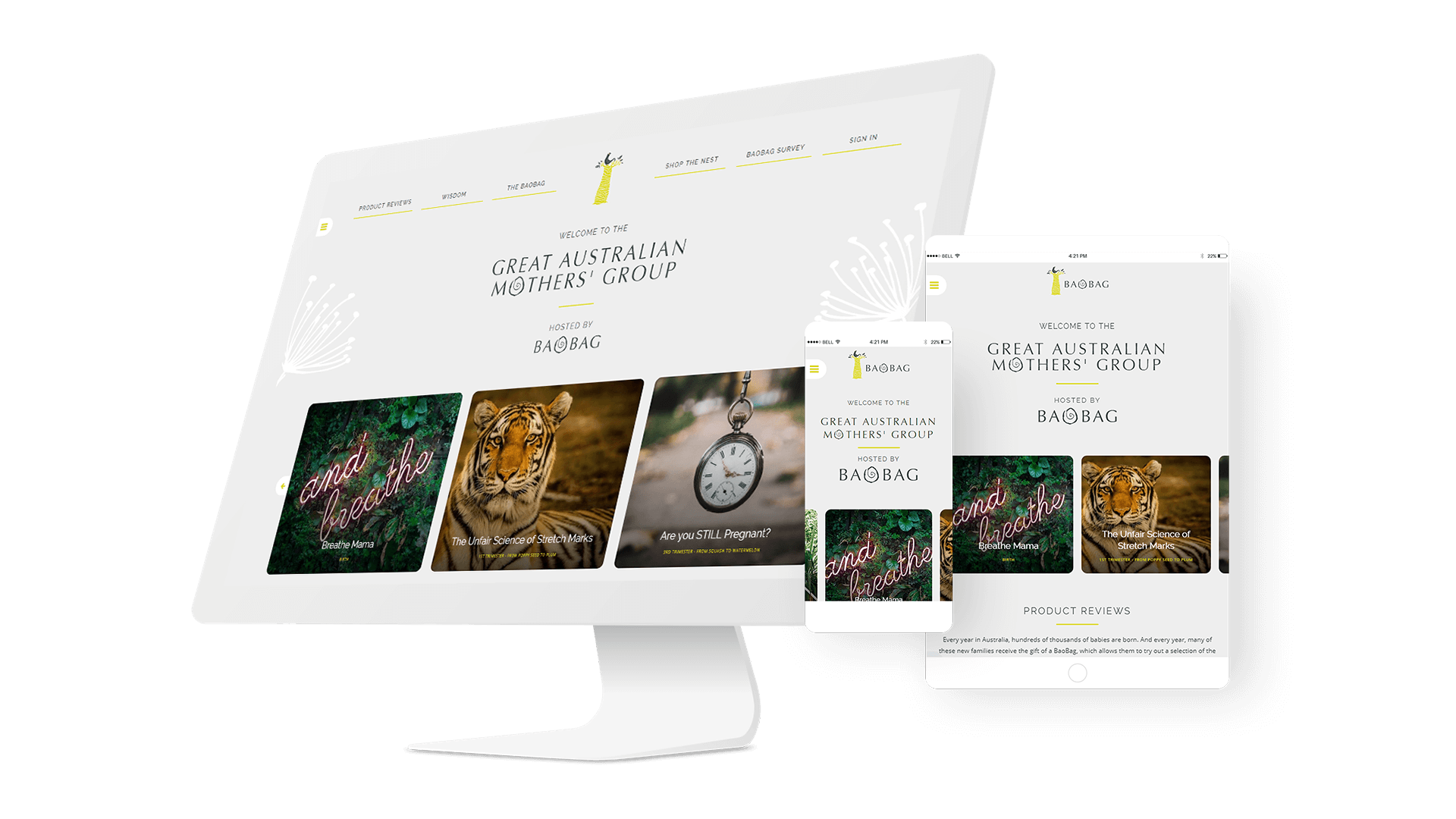 A nurturing user experience entices website visitors to explore the website whilst being engaged and inspired by the delightful visuals developed to instil a feeling of warmth and family.
Craft Commerce was used to create a bespoke ecommerce experience.
Shopping 'The Nest'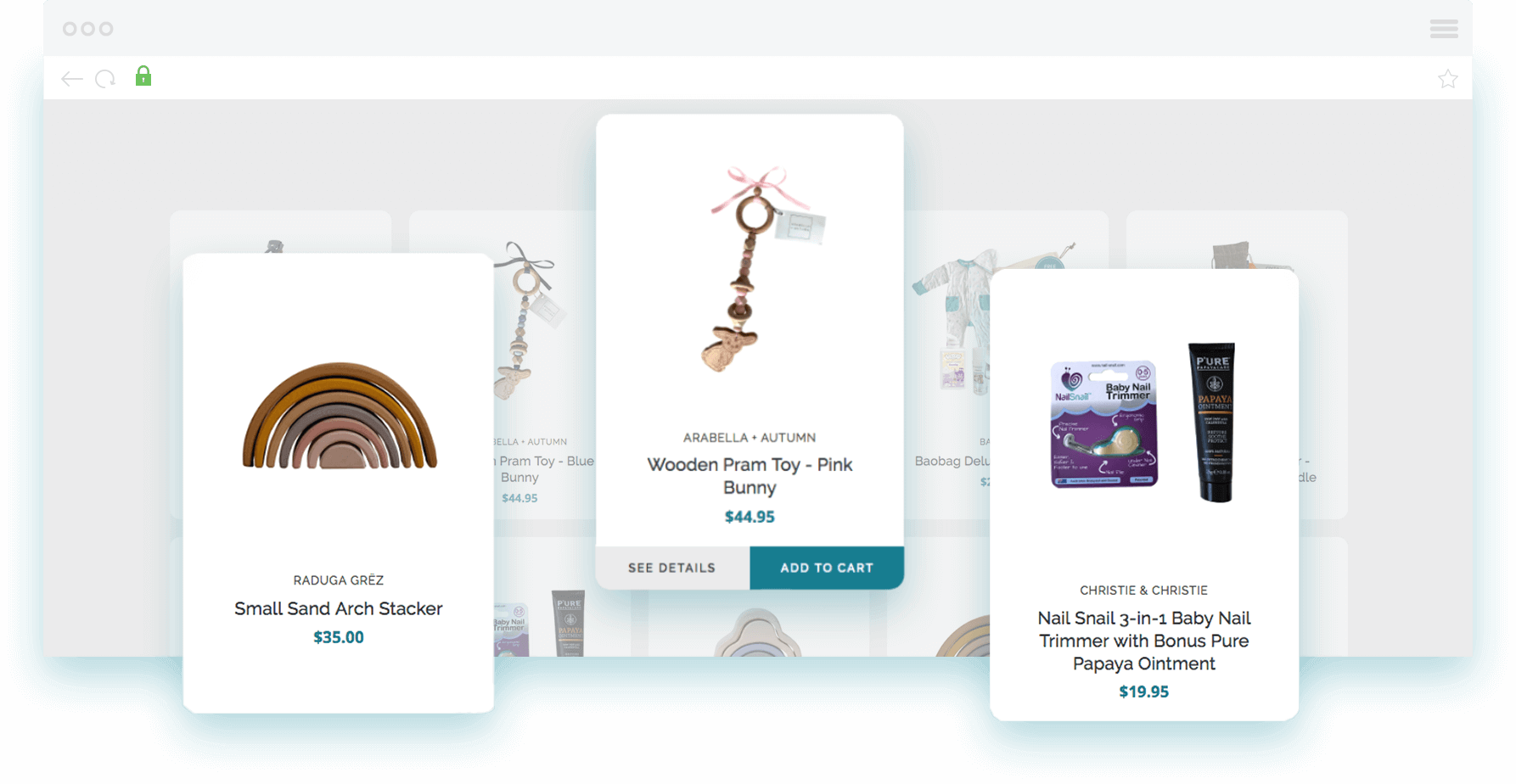 Integration with Survey Monkey for real-time product reviews.
Survey Monkey integration
Using Survey Monkey, mothers can share their thoughts and experiences with the sample products they received in their Baobag. Complete integration with Survey Monkey was developed to import hundreds of thousands of historic surveys and sync new submissions in real-time.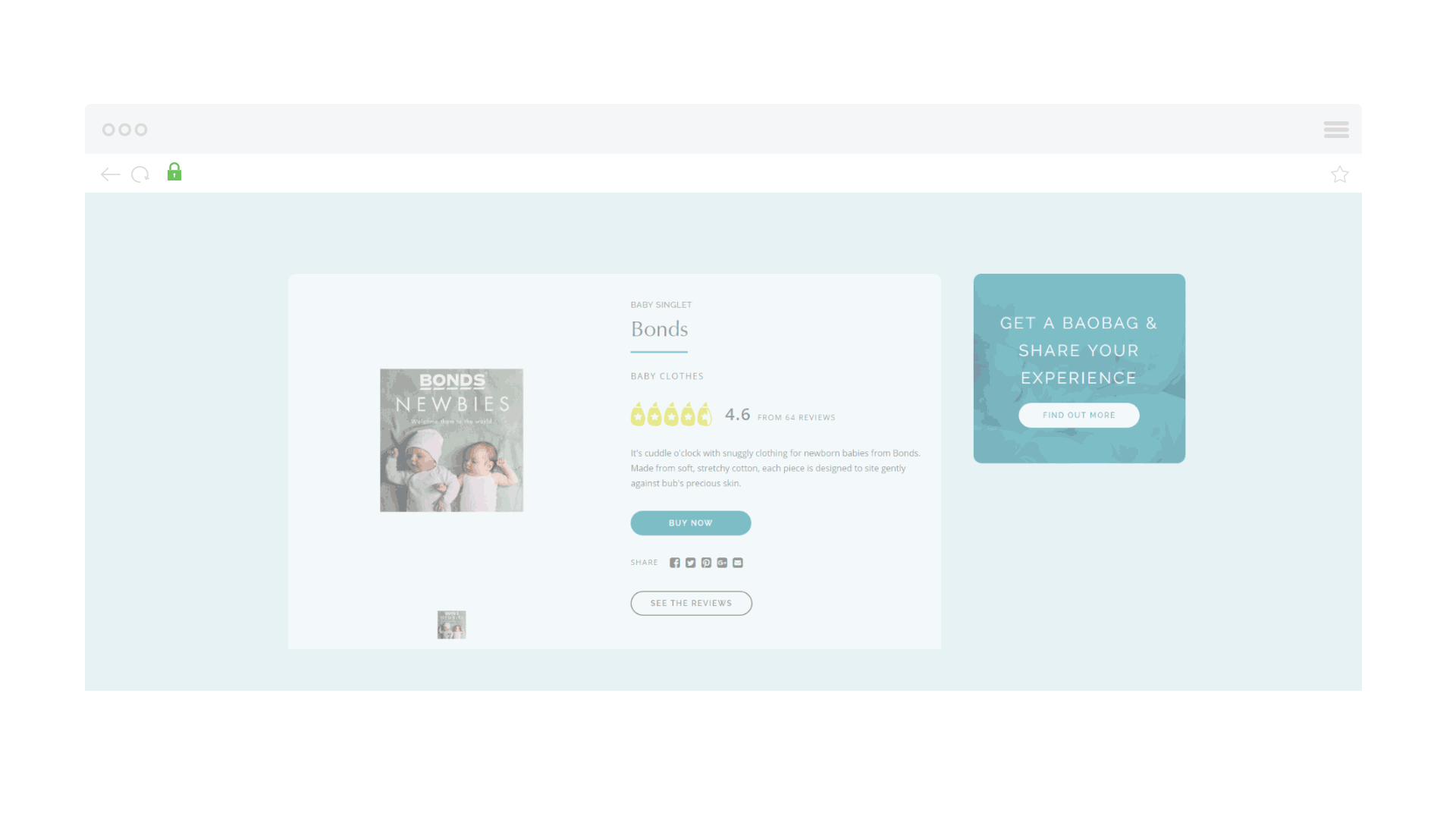 Baobag have Filemaker at the core of their business.
FileMaker Cloud integration
Filemaker's powerful database allows Baobag to manage products, distribution, clients and much more. The website interacts with this database at many different levels to allow Filemaker to be the one source of truth in their business. Clients can view up to date distribution of their products and see statistics and reviews in real-time. Distributors can also login to a dashboard where they can view when their next packs will arrive and communicate with Baobag staff members.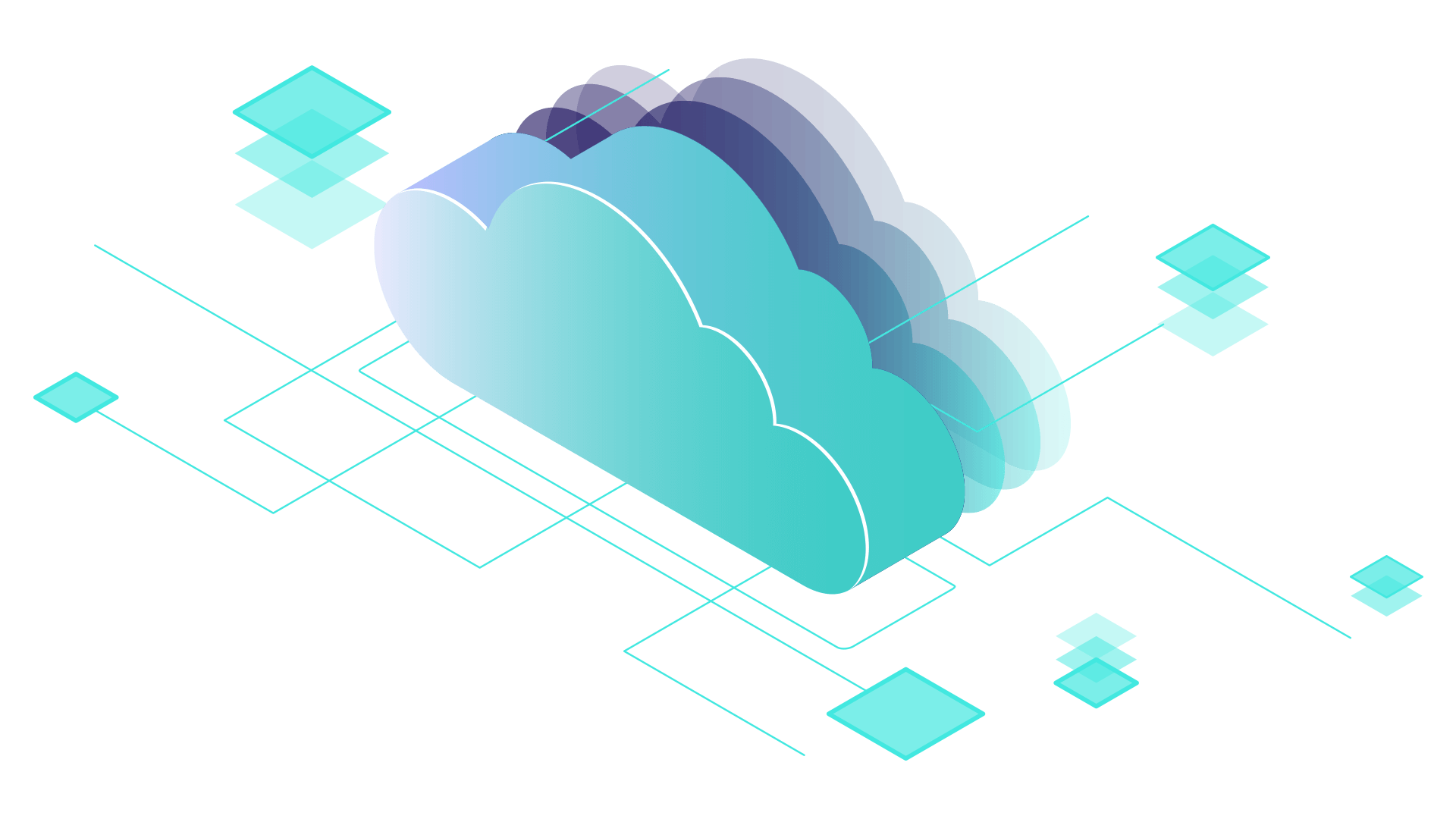 Real-time visibility for external brands in their custom dashboard.
Xero integration
A custom dashboard was developed in Craft CMS that allows their brand partners to see real time information and results from the market research. It also allows marketing managers to see when deliveries of product samples need to be sent to Baobag and for the accounts team to see when invoices are due. This is where Xero comes in. Each brand has their own unique dashboard that is linked to a contact in Xero. They have their own login to the dashboard where they can see recently paid invoices, invoices that are due and or overdue.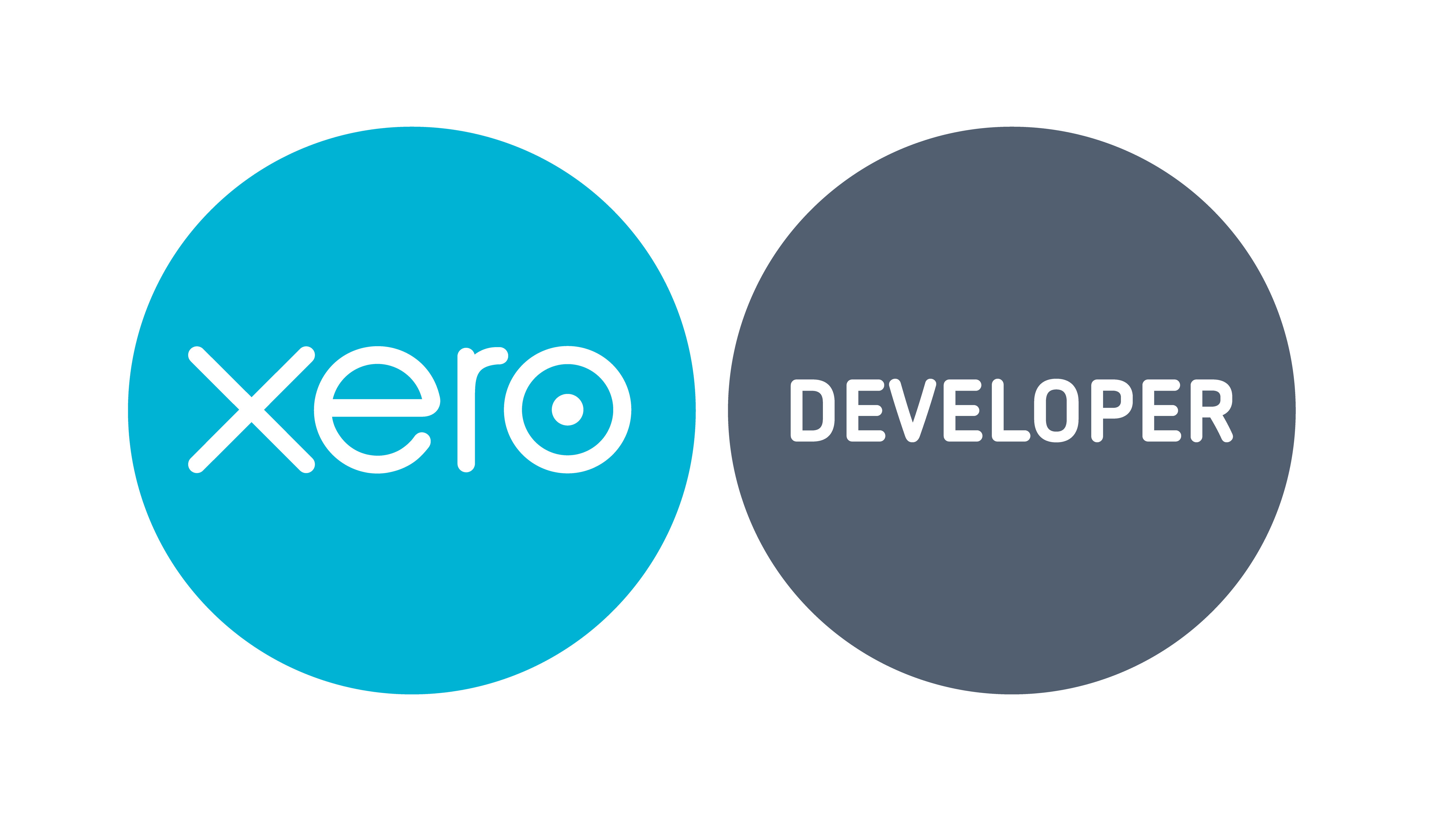 Craft CMS was used to empower the website with a great deal of flexibility and extendability.
Content management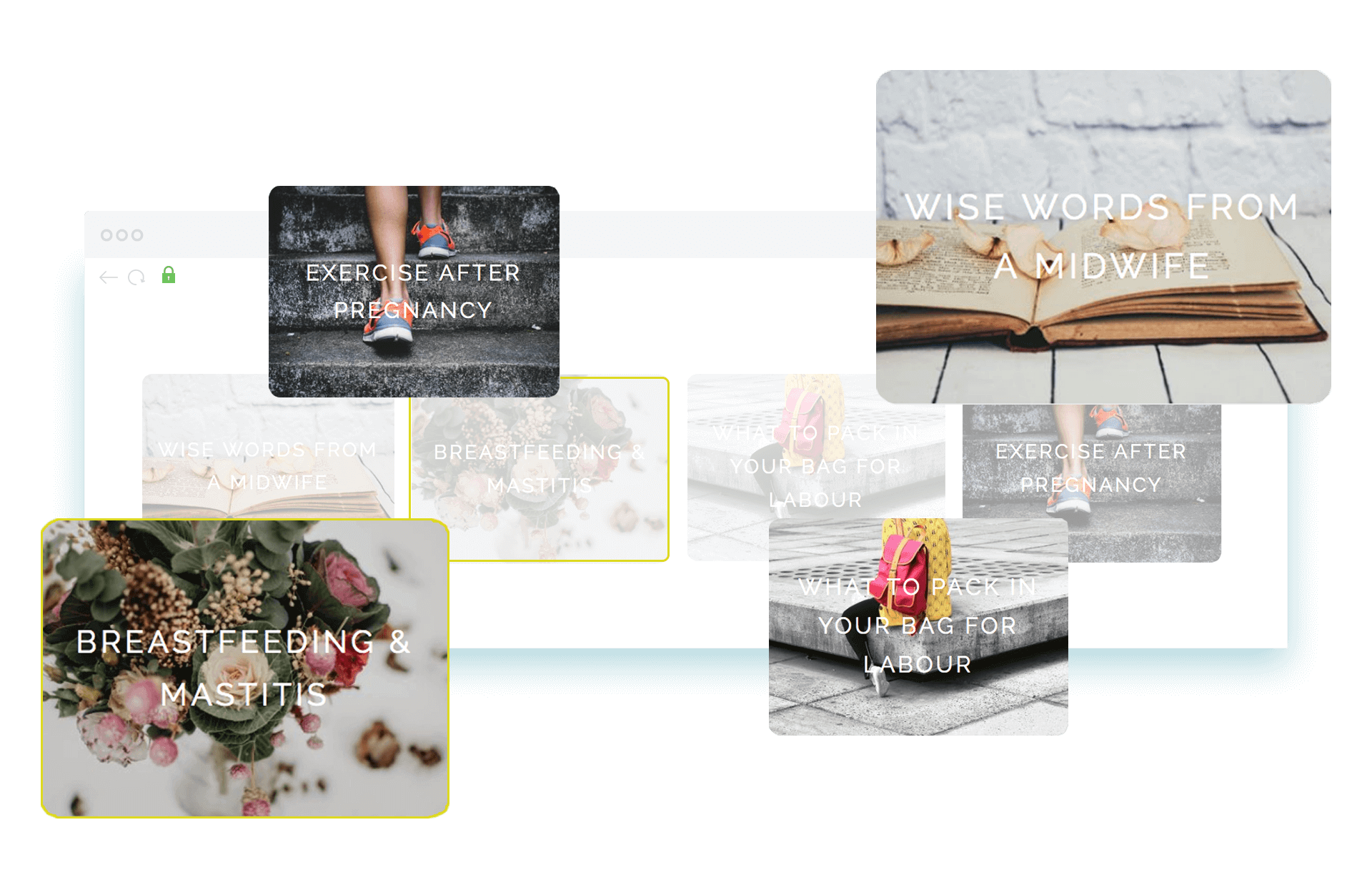 User generated content creates a community of recent mums' stories.
Real life stories